Program Overview
Rather than manage change, adopt an approach of leading change. Step out in front and embrace change as an opportunity both professionally and personally.
In this program, participants will learn about change by leading a company through it via an immersive full-day simulation! Working in teams, participants will help "GlobalTech" navigate a change in their strategy. Some of the employees think this change is great, some are on the fence, and some are completely opposed. Given a timeframe of 18 months and budget of $500K, teams will create a change plan aimed at boosting the level of cultural buy-in from the current level of 6% to over 60%. 
During the program, participants will learn to understand what change is and why leading change effectively is critical. Participants will explore best practices for leading change effectively with real-time feedback on building, implementing and refining change plans. These include understanding the forces of change and resistance that business professionals face daily. Participants will learn how to overcome these forces and resistance through communications and commitment building.
Key Learning Objectives

Understand why leading change effectively is critical

Exposure to leading practices in change

Explore best practices for leading change effectively

Build, implement, and refine a change plan based on real-time feedback

Increase your ability to lead people/teams through change

Gain specific skills, knowledge, and tools for leading change in your workplace

Enable the execution of strategy

Understand forces of change and resistance 

Gain communication to build commitment

Who Should Attend

Team Leaders, Supervisors and Managers. Please note: participants are not required to have direct reports.

What Is Included

All learning materials provided digitally through Canvas
Certificate of Completion
Credential to add to your CV and LinkedIn Profile 
CPHR Saskatchewan Continued Professional Development (CPD) Hours
PMI Professional Development Units (PDU's)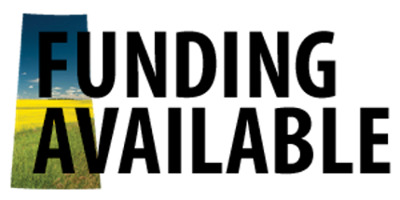 Check out the funding opportunities available through the Re-Skill Saskatchewan Training Subsidy. This program is eligible when bundled with another program within leadership and development.
Coming Soon
Fees: $995 plus Taxes
Registration Deadline: To Be Announced
Location: TBD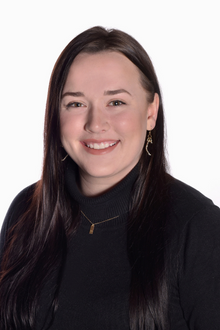 For more information, contact
Rebecca Schweighardt
Learning and Development Specialist
306-966-7956
Email Me
"This program helped me strengthen my ability to lead team members through change [and has] helped provide me with exposure to evidence-based practices in leading change."
_____
Peter Siarkos
Instructor Profile
Brooke Klassen

Brooke Klassen is an Assistant Professor at the Edwards School of Business, University of Saskatchewan. With more than fifteen years of post-secondary experience, her teaching specializations include marketing, business strategy, decision making and entrepreneurship. Prior to her role as a professor, she was a senior administrator in the Edwards School of Business and led a team of student services staff for almost eight years.

Brooke has been a management consultant for almost eight years and has completed more than 70 projects in the areas of strategy, governance, organizational change and communications. Her client list includes private, public, government and Indigenous organizations from a variety of industries. She is also an accomplished author and her work has been published in several well-respected peer reviewed journals.

 

Brent Pederson, MEd, CPHR

Brent Pederson is a trusted talent advisor with 15 years of experience in 2 global consulting firms, has worked in 8 countries, is consistently a top-rated consultant, workshop facilitator, conference presenter, and regularly publishes articles. He previously spent 15 years in the energy sector with 10 of those years in a direct leadership role. Brent primarily consults in the sectors of mining, oil & gas, financial services, and the public sector, specializing in the areas of leadership assessment & development, coaching, performance management, succession planning, organization design, leading change, and innovation.

Brent holds a Master's of Education degree (University of Regina) and Certificates in Power Engineering (SAIT), Organization Design (USC), Adult Education (St. Francis Xavier), and HR Management (Queens).


His certifications/designations include: Executive Coaching, Change Management, the MBTI™, the Six Thinking Hats™, and CPHR.

 
Offer This Program In-House
Interested in bringing this program to your organization or team within your organization? Fill out our Online Needs Assessment form and show your interest in bringing this program in-house or customized based on your needs.
Cancellation
University of Saskatchewan's liability is limited to reimbursement of paid tuition fees.

Cancellations received at least ten (10) business days in advance of the program commencement date will receive a full refund. Cancellations received less than ten (10) business days prior to the program commencement date will be subject to a $200 administration fee. Cancellations received less than three (3) business days prior to the program commencement date will be subject to full program tuition cost.

Non-attendance will incur full program tuition cost.

Fees subject to change without notice.
Program Transfers
One program transfer will be permitted without penalty if the cancellation request is received more than ten (10) business days prior to the program start date. Program transfers within ten (10) business days of the program start date will be subject to a $200 administration fee.

Alternate program transfers may be approved dependent on program availability. Transfer requests must be scheduled within six (6) months of the initial purchase.

Applicants will be responsible for any price difference in program fees at the time of the request. Each subsequent transfer request will be subject to $200 administration fee.
Other programs you may be interested in